Progress report 2021
Adding value
to your brand
CEO Comment
"Our employees have done a fantastic job adapting to the challenges"
Facing the global Coronavirus pandemic, we had to adapt to a new reality that no one was prepared for. In March last year we estimated that sales would fall by 30 percent for the full year. We were wrong. Our employees have done a fantastic job adapting to the challenges posed by the pandemic while keeping in mind the vision and commitment we made to integrate sustainability. At the end of the year the decline was ultimately only 9 percent. 2020 has shown the world that we all need to continuously improve and adapt to be more fit for the future – whatever it may be.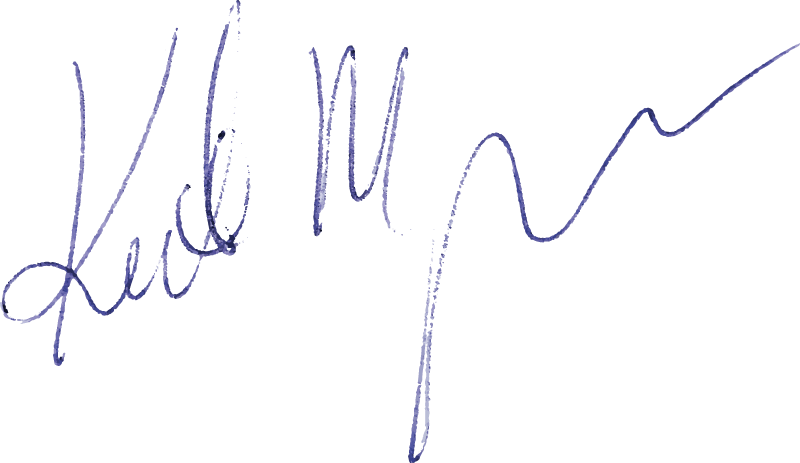 *Excluding items affecting comparability
During the last 10 years Nilorn has grown by 92.6% with an average operating margin of 10.9%.
6
Offices/
Manufacturing bases
Nilorn sustainability strategy More Fit for the Future is based on the company's mission "Adding value to your brand" together with the global Sustainable Development Goals (SDGs) and a materiality analysis done in 2019. The strategy is built around three pillars: clients, production and supply chains, and employees.
We are committed to minimising the way our business could, in any way, slow the transition towards the future envisioned by the 17 SDGs. We have identified the following six as goals that our business has the most impact on.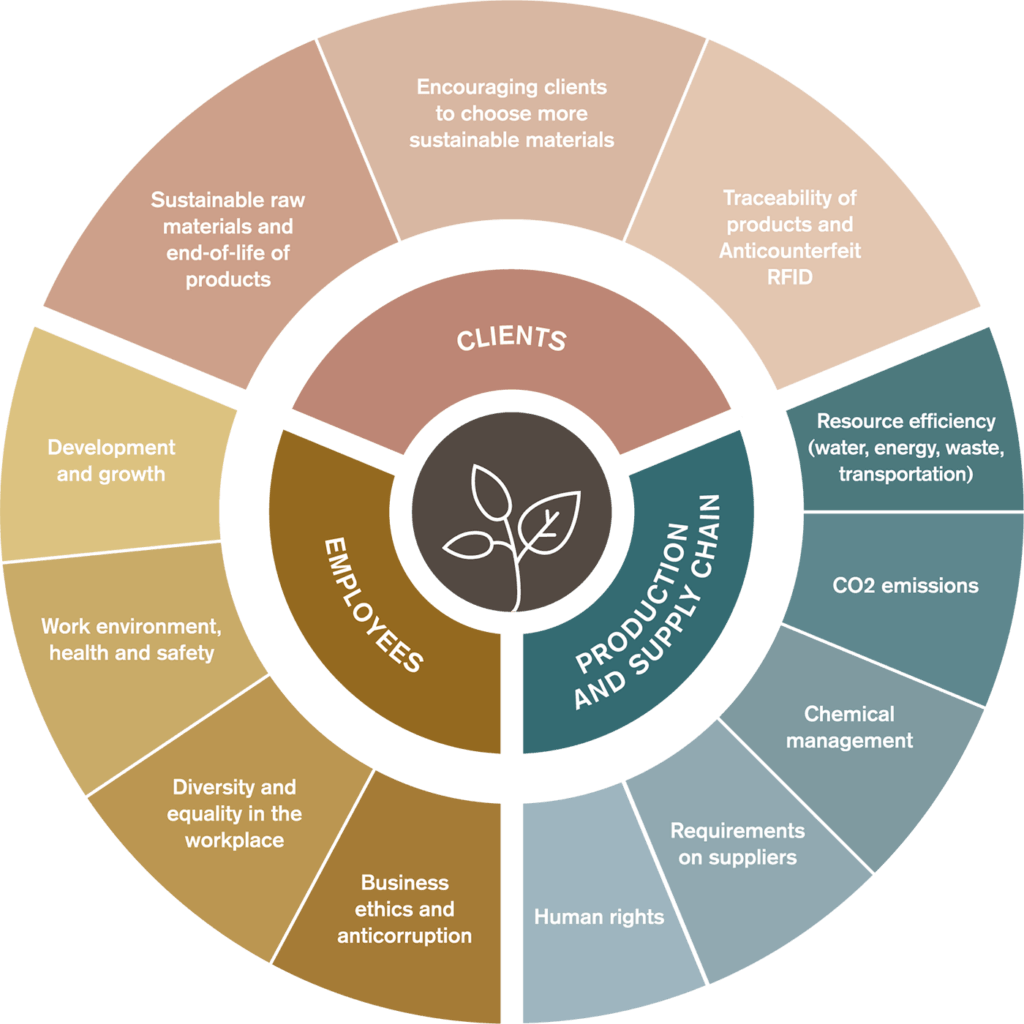 Sustainability
Towards a sustainable value chain
We aim to be a leader in sustainability and in our work we integrate a sustainability perspective in the various parts of the value chain with the ambition to create a positive impact.
Going Digital
Digital labels will be the building block for a more circular business model.
The challenges of 2020 did not slow our work with transparency and traceability. We deepened our strategic focus on technologies such as RFID, NFC and QR-codes that give full transparency to our clients and end-customers on products' social, environmental and governance standards. These technologies prevent as well the counterfeit of our clients' products and help increase efficiency in logistics to have their products in the right place, at the right time.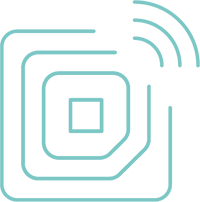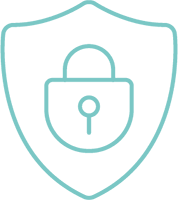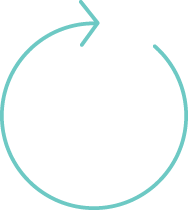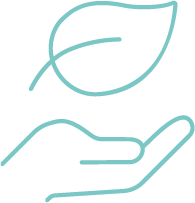 Vision
To be the best label and branding company in the world
Nilörn has had good development over the last 10 years and is now focusing its efforts to take the company to the next level. This means creating even more structure when it comes to sourcing, CSR, IT-support systems and sales. The goal is to achieve good synergy, through being an international group and, at the same time, being flexible and close to our clients. The best of both worlds.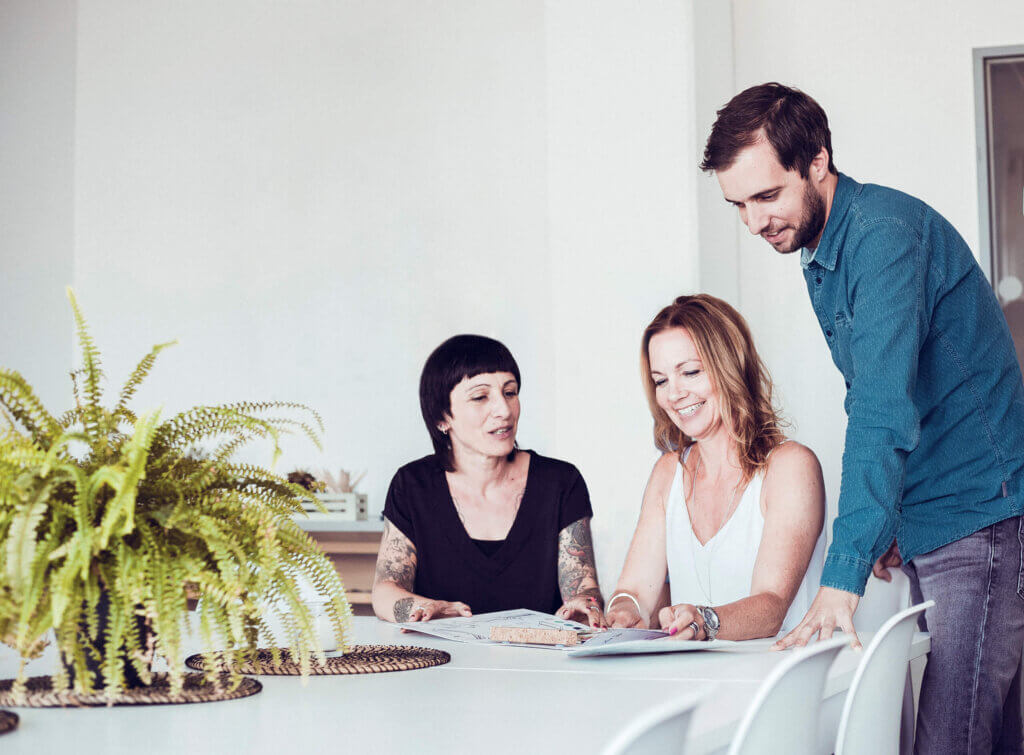 Design
Up to 80 percent of a product's environmental impact is determined at the design stage, to support the Nilorn design department has prepared the checklist below. It is to be used as a tool in new product developments and ensures that our goals aiming at using more sustainable material and product development are met.
Does this product serve its purpose? Is it functional?
Could we use certified materials?
Is the material suitable for this product?
Will it last long enough?
Can it be recycled?
Is it able to have a second use?
Will it age with beauty?
Could it be reduced/minimalised/simplified?
Can the design be optimised to reduce product waste?
Production
Nilorn combines its own production with external suppliers that manufacture and deliver key components of our offer. As a result, we can be more flexible and adapt to various locations, which represents a strong value-added for our clients. But this also comes with the responsibility to closely collaborate with our partners in order to ensure responsible business practices, including adequate labour conditions and respect for human rights. During 2020 we manage to have few disruptions in our supply due to our presence in many countries.
In 2020 we started working with the Higg index with both internal and external production units. Nilorn Bangladesh, Nilorn East Asia, Nilorn Portugal and Nilorn Turkey all completed the FEM self-assessment.
Nilorn is an A/B member of SEDEX, In 2020 we managed to engage more of our external supply chain in Sedex and more than 78% of our buying volume is 3rd part audited.
End of life
Sustainable materials are at the core of many of our clients' product design and sustainability strategy. Some of them even strive for a more circular business model, which will naturally lead to sourcing and producing with more sustainable materials that are easier to repurpose, reuse and recycle. Considering the end-of-life of these products becomes a cornerstone as well to ensure that the circularity loop is closed.
Plastic recycling is controversial. While most materials can be recycled, many still are not because the process is expensive, complicated and sometimes due to a poor result of the recycled material. We believe that by using recycled plastic in our products, we are involved in and drive demand for recycled material, which in turn can lead to better waste management and increased recycling rates for plastics.
In 2020 88% of our total delivered polybags were made from pre- and/or post-consumer plastic material.
Clients
We want to develop sustainable products in close co-operation with our clients and we hope to support them in reducing their environmental impact. Nilorn is committed to being a responsible supplier, providing goods and services with sustainability at its core.
Production & supply chain
We take responsibility for the manufacturing of products, both in our own production and with external suppliers. We believe in close co-operation with our business partners to build long-term relations founded on common goals. Our supply chain is continually monitored and assessed. Suppliers found to be in breach of laws and signed agreements, are examined and appropriate action is taken.
Employees
Our most important asset is our employees and we want to attract, retain and further develop those working within Nilorn.