We add value to your brand
Our knowledge and experience of label production extends over more than half a century and today we find ourselves at the forefront in terms of design, quality and sustainability. We work in a focused and purposeful manner to together develop, design and manufacture the world's best labelling solutions for our clients.
Nilorn is a leading development hub with a focus on strengthening our clients' identity. Our business, of visualizing and refining brands, rests on six pillars: Design, Product development, Production, Sustainability, Logistics and Global Presence. With these building blocks, we create a holistic offer with optimal solutions to assist our customers and their brands in their development.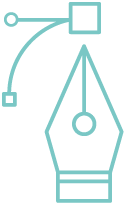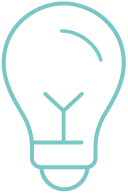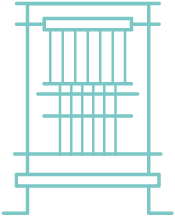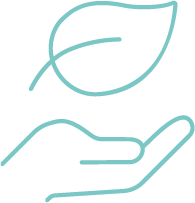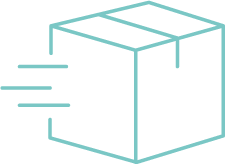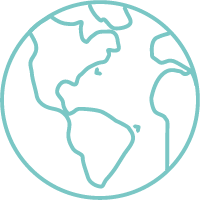 Design
For us, the design is in the details.
Our ultimate goal is to strengthen the feel of a brand. To refine the basic philosophy through innovative, creative solutions, where tactile expressions are also an essential part of the experience. With our global design presence and cultural perspectives, we assist many of the world's major brands in their aspirations to enhance their identity through labeling.
Not only do we engross ourselves in specific customer assignments, we also create our own projects where we develop and design original label collections, using the latest technologies and materials. As with all our other activities, the objective is to ensure that our designs, and the brands that we collaborate with, always are and remain one step ahead.
Product development
We continuously research, develop and evaluate new materials and technologies. In today's world, it is largely about finding unique or alternative materials with a greater long-term perspective and a holistic approach with a focus on sustainability.
Development takes place in close co-operation with our customers and through our own design collections, which provide great opportunities to investigate and refine.
Production
Nilorn produces a major proportion of its labels via our business partners, where our own production is an important complement to ensure delivery, quality and flexibility. We have production partners all around the world, and our own production facilities in Portugal, Hong Kong, England, Bangladesh, Turkey and Germany. The majority of barcode and washing guideline labels are manufactured in our own production units.
Thanks to our well-established network of production partners and our own production, we are able to collaborate with both smaller clients and large clients with a presence in several markets, which, as a rule, requires local sourcing solutions.
Sustainability
Our sustainability work is a central part of our business. Nilorn's sustainability strategy is founded upon our mission of " Adding value to your brand," together with Global Compact's 10 principles on human rights, labor law, the environment and anti-corruption, the Sustainable Development Goals (SDGs) and guided by a comprehensive materiality analysis. We work continuously on improvements towards a more sustainable industry based on three focus areas:
1) We develop products in close co-operation with our customers, with the aim to reduce our environmental impact together
2) We strive for responsible production, at our own manufacturing facilities as well as our suppliers' factories. We believe in working closely with our business partners for optimal results
3) Our employees are our most important asset and we attach great importance to attracting, retaining and further developing the members of our Nilorn family
Logistics
Through our strategically located distribution units, we are able to deliver products to our customers' suppliers. This means local service and short lead times (subject to relevant stock levels).
Our online platform provides both the customer and the manufacturer with a complete overview, from an effective ordering process to follow-up and reporting possibilities. Thanks to this, the relevant parties can readily keep each other updated about orders and deliveries, regardless of geographical location.
We offer our customers the possibility of system integration for an automated order flow, to further simplify and secure label management, for both customers and manufacturers.
Global presence
Nilorn operates all over the world and has local production in several countries across multiple continents. This global presence gives us an immense knowledge of different business cultures as well as proximity to the market, which our clients greatly appreciate. We have offices and production facilities in Sweden, Denmark, Belgium, Switzerland, Germany, Italy, United Kingdom, Portugal, Turkey, Hong Kong, China, India, Bangladesh, Pakistan and the USA. In total, Nilorn Group has approximately 500 employees.