We ship our products to more than 65 countries around the world and are hence part of far-reaching supply chains. We know that such a global presence calls for globally responsible actions. We aim to be sustainability leaders in our industry and, by signing the Global Compact, we commit to continually improve our practices. To lay the foundation for this work, we have built our sustainability strategy on three pillars: Clients, Production and Supply chains, and Employees.
01.
Clients
We want to develop sustainable products in close co-operation with our clients and we hope to support them in reducing their environmental impact. Nilorn is committed to being a responsible supplier, providing goods and services with sustainability at its core.
02.
Production and supply chain
We take responsibility for the manufacturing of products, both in our own production and with external suppliers. We believe in close co-operation with our business partners to build long-term relations founded on common goals. Our supply chain is continually monitored and assessed. Suppliers found to be in breach of laws and signed agreements, are examined and appropriate action is taken.
03.
Employees
Our most important asset is our employees and we want to attract, retain and further develop those working within Nilorn.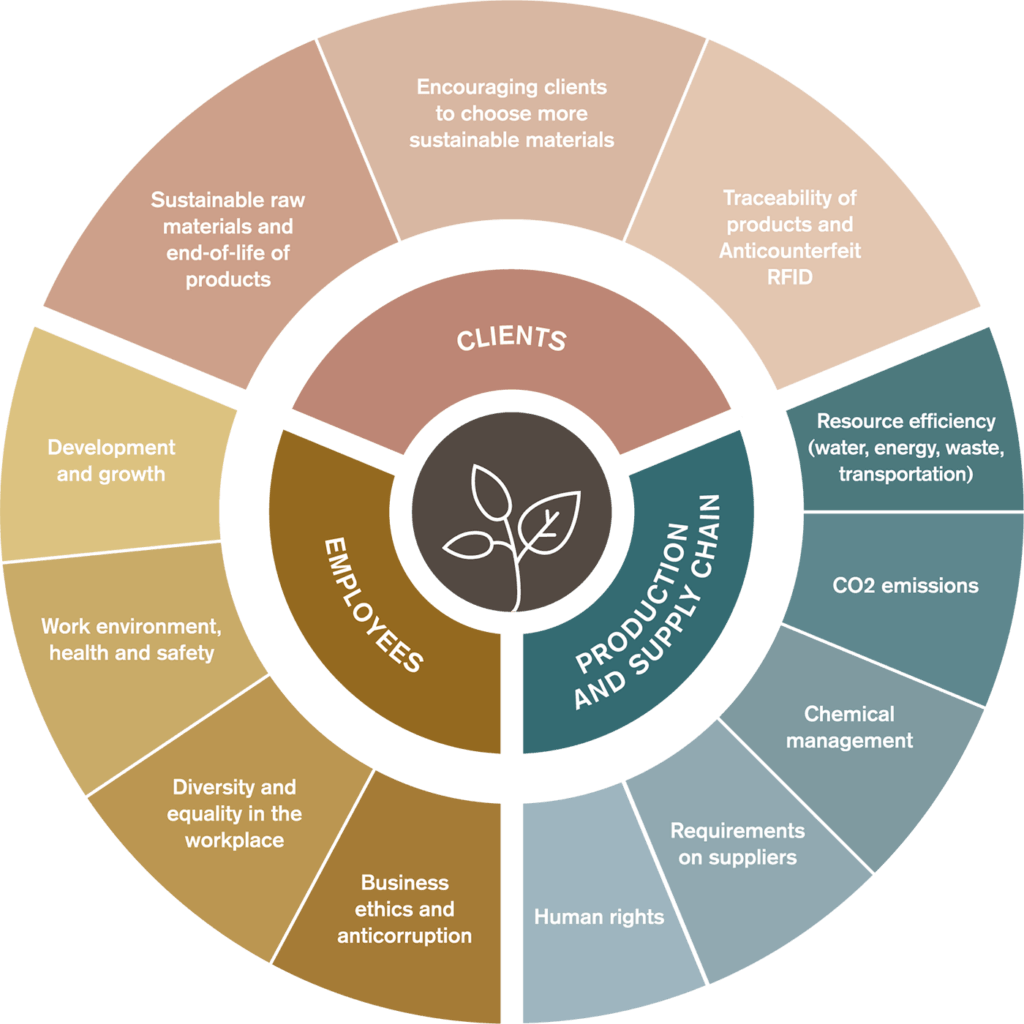 As a signatory of the UN Global Compact, we voluntarily agree to align our operations and strategies with 10 universally accepted principles in the areas of human rights, labour, environment and anti-corruption – as part of our strategy, culture and daily operations. In line with this commitment is our ambition to contribute to the UN Sustainable Development Goals (SDGs) achievement. Most of the SDGs can be linked to our company's business and activities, but we found that six goals are of particular relevance to us at Nilorn and our business. These six SDGs are those we can have a greater impact on – in other words, the goals that our business impacts the most – to which we can contribute the most and in which we can find the most opportunities.