Business concept,
goals & strategy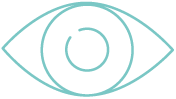 Vision
"The best label and branding company worldwide"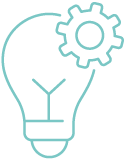 Business concept
Nilorn's business concept is to offer sustainable profiling concepts that strengthen the image of customer brands. The concepts contain branding and design, product development, integrated logistics solutions and RIS (Retail Information Service). Nilorn's business concept is summarised in "Adding value to your brand".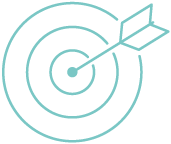 Goal
Nilorn's overriding and long-term goal is to be one of the leading players in the markets where the Group is established.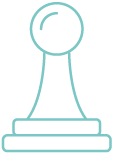 Strategy
The strategy is aimed at profitable growth based on a strong offer in branding and design, increase international presence through expanding internationally by growing the service and manufacturing network and sharper emphasis in the areas of Retail Information Service.
The strategy is to increase the value content of the products, to establish even closer co-operation with key customers, to utilise collective resources and to optimise the manufacturing structure with respect to in-house manufacturing and co-operation with partner companies. The strategy means that Nilorn aims to assume a clear position as a leading global player with a product and service offering that offers added value for the customers.
The small company's flexibility with the big company's synergies
Own production – external sourcing
Historically, Nilorn was a label producer with production in Europe in, among other countries, Sweden, Germany, Belgium, England, Denmark and Portugal. Much of this production has been terminated or sold and the former production companies have become our sales units in Europe, but the tradition and the technical knowledge remains. This is a great advantage in discussions with and advising our customers.
Nilorn still has production in Portugal of both woven and printed labels and during 2017 we started similar production in Bangladesh. We also have our own production of printed labels in England, Germany, Turkey and Hong Kong, and close co-operation with external key suppliers in other countries, such as China, Hong Kong, India, Pakistan, Turkey, Italy and others. The internal production accounts for 12-15 percent of consolidated sales. In-house production of labels with variable data (Retail Information Service) is a prerequisite for providing a high level of service (control of quality and lead time), since they are produced at the time of order as opposed to other labels, such as woven, which are inventoried and delivered "from the shelf". The production in Portugal gives us the opportunity of short lead times for delivery in Europe at the same time as retaining the technical know-how within the Group. This was an advantage when starting the factory in Bangladesh. Bangladesh is an important textile nation with a high rate of growth, but also a country where it is difficult to gain control over quality, working conditions and sustainability. By starting our own production in this country we gain control over service, quality and, especially, CSR and we are therefore in a position to secure the offer to our customers.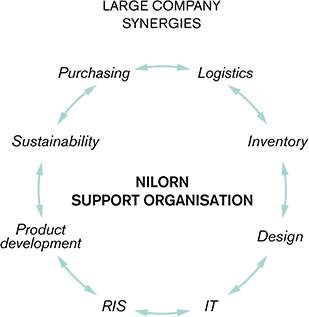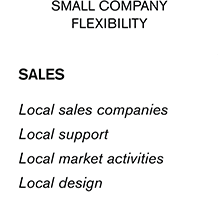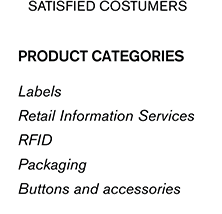 Market with opportunities
Both the global and the European market for branding and design is growing. Brand owners are increasing their investments in measures that will contribute to strengthening their brands, where labels, packaging and accessories are important elements.
Market in transformation creates opportunities
Both low-price brands and high-price brands invest more and more resources in differentiating themselves The market for labels, packaging and accessories follows the development of the fashion industry. This applies to colours, textiles and combination of materials. In today's society, more and more trends are running at the same time. In addition, the life cycles of the collections are getting shorter as the trends are changing ever faster. New regulations also affect demand. As an example, a few years ago the EU introduced stricter requirements by which textile products must be labelled in accordance with special regulations. In the longer term, demand from the fashion and textile industry is affected by the overall economic development, with important factors such as GDP growth and private consumption. The growing importance of the brand means that the development for branding and design has been positive which contributes to strengthening the profiling and increase sales. Demand is rising in Europe as well as other markets. Since an increasing number of customers are demanding a holistic concept Nilorn offers branding, design, product development along with professional logistics solutions.
Customers with high demands
Nilorn has extensive experience in co-operating with the fashion industry and as the market's leading specialist the Group has solid knowledge in branding and design development. Nilorn mainly co-operates with customers who have high requirements for concept development that strengthen their brands. Through close cooperation with customers, Nilorn has an understanding of which factors contribute to differentiating and strengthening the most important asset of the customers, their brands. This creates value for both Nilorn's customers, the brand owners, and for their customers, the end consumers.
Trends in the market
Growing investments in brand profiling
Sharper focus on sustainability
The market for branding and design concepts follows the trends of fashion
More and more trends are current at the same time
Technical advances create new opportunities
Growing interest for RFID
Customer-unique solutions
based on a broad offer
Nilorn has the market's broadest offer in branding and design of labels, packaging and accessories. The Group offers branding consultation and design expertise with focus on the fashion and garment industry, control over production with high quality and IT and logistics solutions that gives the customers control over the flow of their labels, packaging and accessories. This means that Nilorn can guarantee timely deliveries all over the world.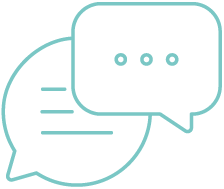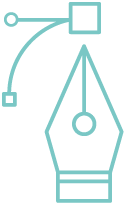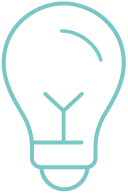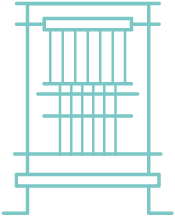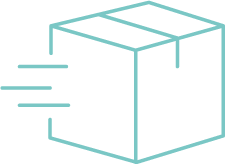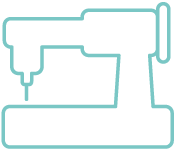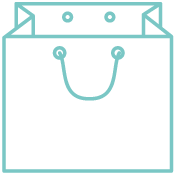 The brand increasingly important
Most of Nilorn's customers are in the fashion and garment industry where branding strengthens the garment's identity and image. Some even claim that the brand is the most important aspect of the garment. The brand and the marketing therefore is more important than ever – from advertising campaigns to branding and design concepts that adorn and profile the products in stores. This creates opportunities of combining important with value-increasing profiling. It is here that Nilorn stands out from its competitors. Nilorn has a specialist competence when it comes to brand profiling on garments. This applies to both shop and e-commerce where in the case of e-commerce it is important that customers have a positive experience when the product is unpacked.
Nilorn's customers demand high quality, flexibility, large branding and design content and advance logistic solutions. In order to meet these requirements Nilorn aims for a high level of service and to be the customers' best partner when it comes to branding and design concepts based on labels, packaging and accessories. Nilorn has many years of experience and knows what it takes to build, maintain and further develop strong brands.
Close co-operation to make the mark
Nilorn always strives to develop close co-operation with its customers in order to develop unique branding and design concepts that contribute to differentiating and strengthening their most important asset – the brand. Customers must know that Nilorn always works to achieve the best possible solution for their needs. Co-operation always begins with listening to the customers in order to identify and understand what they strive for.
Nilorn creates added value for the customers by clearly communicating the products in the store. The business  relationships are of a long-term nature and are based on close co-operation between Nilorn and the various departments of the customer, where both management, marketing, sales. design and logistics departments participate. In order to be at the forefront Nilorn must also always be able to offer the customers new ideas that simplify and streamlines customer operations. Nilorn was early in the process of developing comprehensive solutions based on efficient IT systems. However, you cannot be complacent. Nilorn has the experience, competence and size required to lead the development in the branding and design industry in the future.
Nilorn's competitive advantages
Close co-operation with several of the world's leading brands
Competence in branding, design and product development of brands
Global sourcing with worldwide logistic solutions
Customized IT solutions for efficient handling for our clients
Good in-house knowledge within RFID
In the forefront of sustainable solution in the labeling business