Labels with variable information – such as barcodes, fibre composition and washing guidelines – are a key component of today's wider labelling market. The need has been present for many years, but lately it has become an increasingly important product for quality assurance and proper control. The right information in the right place at the right time is crucial for a well-functioning supply chain.
Through our refined processes, we can handle different volumes and fast changes in an effective manner, whether it is RFID labels, care labels or barcode labels. Safety techniques have been further developed to the highest possible standard.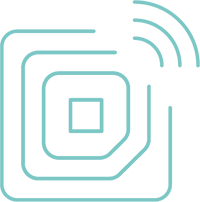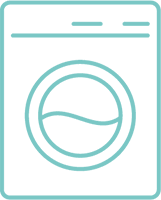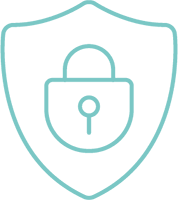 Security & Copying Protection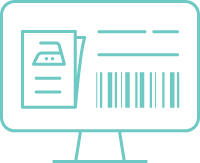 RFID
We offer RFID labels in the form of adhesive labels, hangtags and textile labels. Product-level RFID labels, in both the clothing and retail trade, are printed and coded according to global standards. The labels also require a solution for software and hardware, which we deliver in collaboration with partners specialised in each respective area. Nilorn ensures that it is just as easy to order RFID labels as it is to order regular barcode labels.
Care labels
All clothing items require some form of care label. We have extensive experience in the area of washing guideline labels and use multiple printing methods to ensure the best possible results, based on our customer's wishes and needs. Labels can be printed with up to six colours on both sides and can be washed again and again, without adversely affecting the shape or text.
Security & copying protection
The companies that we work with are proud of their brands and products – and rightly want to protect them in the most efficient way possible. Our top priority is customer security, and hence we have developed and produced successful security technologies in collaboration with our customers. UV yarns, UV-printed holographic yarns, holograms, sequential numbering/coding, watermarks, QR codes, Nilorn Secure and radio frequencies are examples of different technologies we offer that provide effective protection for your products.
Retail Information Service
Labels with barcodes, care instructions and RFID, among others, contain information that has to be changed and updated frequently. Based on our customer's contexts, we optimise the best solution to minimise ongoing work while ensuring the quality of the information on the final product.
Our Web Order Solution (WOS) allows orders to be placed via an online platform that offers visual previews of the labels. For care advice, this also includes the multi-language versions that must be present on the label for products placed in several markets.
When system integration is relevant for automation of the information flow, we have great flexibility when it comes to format and transmission options. Depending on our customer's previous experience and requirements, our system is easy to adapt to specific needs.